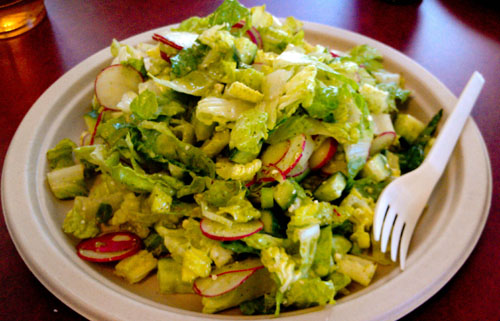 Ingredients
makes 4 servings
3 romaine hearts, sliced
1 bunch of radishes, thinly sliced
4 green onions, thinly sliced
4-5 small persian cucumbers, chopped
1/2 small tub feta cheese, crumbled
Dressing:
1/2 bunch of cilantro
1 clove garlic
juice from 1 lime
1/4 cup olive oil
salt and pepper to taste
In a food processor (mini one works best), blend dressing ingredients together.  If dressing is too thick, thin out with a little water.
Toss dressing with salad ingredients and serve.

Print