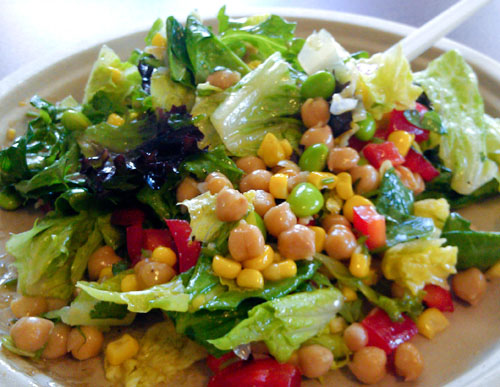 Adapted from Yummly.
Ingredients
makes 5 servings
2-3 cans chickpeas (rinsed and drained)
2 red pepper (diced)
1 cup corn kernels (from can, frozen/thawed or fresh)
2 cups edamame (cooked)
4 scallions (white and green parts finely sliced)
2 packages mixed greens
Dressing:
juices from 2 limes
1-2 large garlic cloves (minced)
1/4 cup extra virgin olive oil
3 Tablespoons honey
1 1/2 teaspoons cumin
salt and pepper to taste
Whisk together dressing ingredients.  Toss with vegetables, chickpeas and greens.

Print