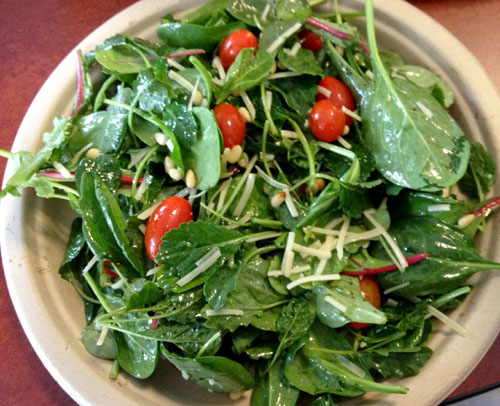 Fancy balsamic vinegars are everywhere now.  This one uses a fig balsamic.
Ingredients
makes 4 servings
2 bags of Power to the Greens, or any greens
1 package of cherry tomatoes
1/4 cup pine nuts
1/4 cup grated parmasan cheese
Dressing:
1/4 cup fig balsamic vinegar
1/2 cup olive oil
2 cloves of garlic crushed
salt and pepper to taste
Whisk together dressing ingredients.  Toss salad ingredients with dressing and serve.

Print